Don't Suffer Anymore With A Slow Computer
AceComputerGuy is a Lockport, IL computer technician who has over 23 years experience repairing computers and working with Microsoft Windows. AceComputerGuy is an expert at virus, malware and spyware removal from infected computers. Other services include replacing laptop screens, keyboards and DC jacks. AceComputerGuy can install additional memory, hard drives, power supplies and motherboards. One of the most common jobs is retrieving files from an old computer that won't start and transferring them to a new computer. The hard drive in the old computer has to be functional.
Does Your Computer Have Any Of These Problems
Virus, Spyware, Malware Infection
Windows Corruption
Blue Screen Of Death
Laptop Won't Charge
Cracked Laptop Screen
Defective Laptop Keyboard
Transfer Files To A New Computer
Internal Laptop Battery Installations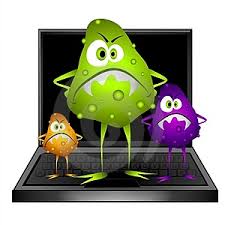 It's possible your computer is infected with a virus, spyware or malware. Many times you are not even aware your computer is compromised. If so, immediate virus, malware and spyware removal is needed to eliminate the infected files from your computer. Online identity theft is a huge problem on the web. Do not take a chance with your personal, credit card or bank information.

Five Star Google Reviews!
"My laptop was slowing down to the point of not working. He quickly diagnosed the problem, ordered the parts, and kept me apprised of the situation the entire time. My laptop was repaired, and I got it back a day later. All at a fair price. Thanks!" – Michael S.- Lockport, IL
"My computer was infected with some really bad spyware that I just couldn't remove myself. Ollie was able to rid my computer of the problem and he only charged me for 1 hour" – Don C. – Homer Glen, IL
"Great service. Very friendly. Took care of my issue. Replied fast."
Rafael – Lockport, IL
"I am very happy I came across Ace! Friendly and professional and helped me with more than I could have asked for. Thank you" – Vanessa M.